Welcome to the 4-5-days tour to Kyiv and Chernobyl.
The duration and program of the tour can be changed according to your wishes.
Below we recommend the program for 5-days tour.
Tour features:
The foundation of Kyiv, architectural monuments of Kievan Rus (XI-XIII centuries) – Golden Gate, St. Sophia Cathedral, Kiev-Pechersk Lavra, Cyril Church, Detynets, etc.
The main attractions of the capital – Lavra, St. Michael's Cathedral, Mother-land, Andriivsky Descent, House with Chimeras, Mariinsky Park and Palace, Glass Bridge, Landscape Alley, etc.
Out-of-town places: Chernobyl, Mezhyhirya, Pyrogovo, Ukrainian village etc.
The best locations for rest (pubs, lounge bars, secret bars, restaurants, nightclubs, etc.).
TOUR PROGRAM
The 1st day. Welcome to Kiev!

Meeting guests at the airport (Boryspil or Zhulyany), transfer to the hotel.
The driver will meet you at the exit from the airport and get to the hotel (travel time: 40-60 minutes). At the hotel your curator will meet you to agree tour details with you.
If you have the strength and desire, we propose you walking around Kiev and visiting one of the local establishments for a delicious cocktail.
---
The 2nd day. Tour to Chernobyl.
One day tour to the Chernobyl Zone (Prypyat, Chernobyl, Chernobyl NPP). Departure from Kiev – at 8:00, return to Kiev – at 19:00 (approximately).
Private one day tour or two days tour to the Chernobyl exclusion zone is possible.
---
The 3rd day. City tour (on foot or by car).
We propose you to see the Old City (a walking tour, duration: 2-3 hours) – Upper (Old) town and Andriivsky Descent. Objects on the route: Golden Gate, St. Sophia and St. Michael's Cathedrals, Detynets, Landscape Alley, St. Andrew's Church, Bulgakov's House, Richard's Castle, etc. We recommend visiting the One Street Museum, as well as trying hot chocolate in a cafe.
City tour by car (duration: 3-4 hours) includes central districts of Kyiv: Khreshchatyk, Upper (Old) town, Andriivsky Descent, Podil, Pechersk, Lypky. Objects on the route: Maidan, Golden Gate, St. Sophia and St. Michael's Cathedrals, St. Andrew's Church, Lavra, Motherland, House with Chimeras, National Bank, Mariinsky Palace, etc.
After the tour, you will definitely get hungry. The guide will recommend you several good establishments with different prices and cuisine.
Party tour (3-4-5 hours).
In the evening we will go to hang out in the hot spots of Kiev. We will book a table in a restaurant, bar or the best nightclub to certainly get into them (we agree with you the locations). We will also visit other interesting places on the way – pubs, secret bars, etc.
Possibly you would like to get acquainted with someone at the party-tour. Our guide can easily help you in this case.
---
The 4th day. Excursions to choose:
---
If you would like to learn our culture, we recommend visiting Pirogovo or ethno-museum "Ukrainian village". We also recommend visiting Mezhyhirya – the country residence of former President Yanukovych and a symbol of corruption. Do you want extreme? Let's go to the digger-tour and explore underground Kyiv.
Dinner at a Ukrainian restaurant.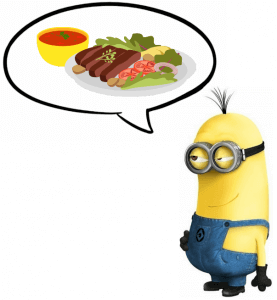 After the tour we invite you to taste Ukrainian cuisine. We recommend to order borsch, deruny, varenyky, salo. And we will drink gorilka;)
---
The 5th day. Yacht tour.
In the warm season we recommend a city boat trip along the Dnieper or rent a yacht for 2-3 hours. Kyiv is especially beautiful in the evening.
Or you can take an exciting excursion or visit a museum.
---
Prices for services (approximately):
Hotel accommodation (3 *, 4 *) – from 50 € per night (double room).
Accommodation in hostel – from 8-10 €/person per night.
Lunch in a restaurant — 10-20 € per person.
Lunch in catering establishments — 5-10 € per person.
Transfer from airport – from 30 €.
Tour to Chernobyl – from 100 € per person (group one day tour), from 200 € per person (individual one day tour), from 300 € per person (private two days tour).
Sightseeing tour – from 100 € (a walking tour), from 170 € (a tour by car).
Entertaining tour – from 150 € + related costs (drinks, entrance fees, etc.).
Thematic excursion — from 100 €.
City boat trip – from 10 € per person, rent a yacht – from 50 € per hour (minimum order – 2 hours).
The estimated cost of the tour (5 days/4 nights):
600-700 € per person (from 1 to 3 guests);
500-600 € per person (from 4 or more guests).
Included: hotel accommodation, meals, transfer to/from the airport, 2 excursions, party-tour + related costs, support service 24/7.
Not included: air tickets, tour to Chernobyl, dinner at the restaurant.