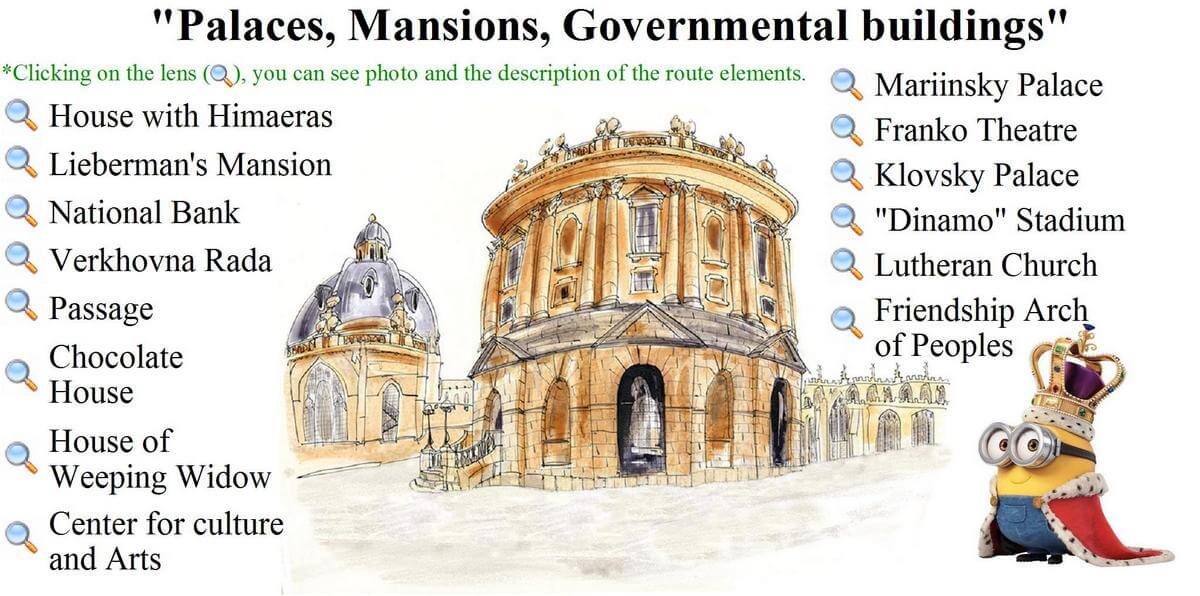 ---
We conduct tours around Lypky – the government center and the most elite district of the capital. Instytutska, Shovkovychna, Bankova, Lutheranska and other streets will be included in our route. You will see the National Bank, the Presidential Administration, the Chocolate House, the House with chimeras, the kirche and the former institute of noble maidens. The main highlight of our excursion will be the most beautiful quarter, which is called little Paris in the center of Kyiv. In addition to a sightseeing tour of Lypky, we also offer thematic tours "Palaces and Mansions" or "Mystical Kyiv". Duration – 2-3 hours.
---
Map of Lypky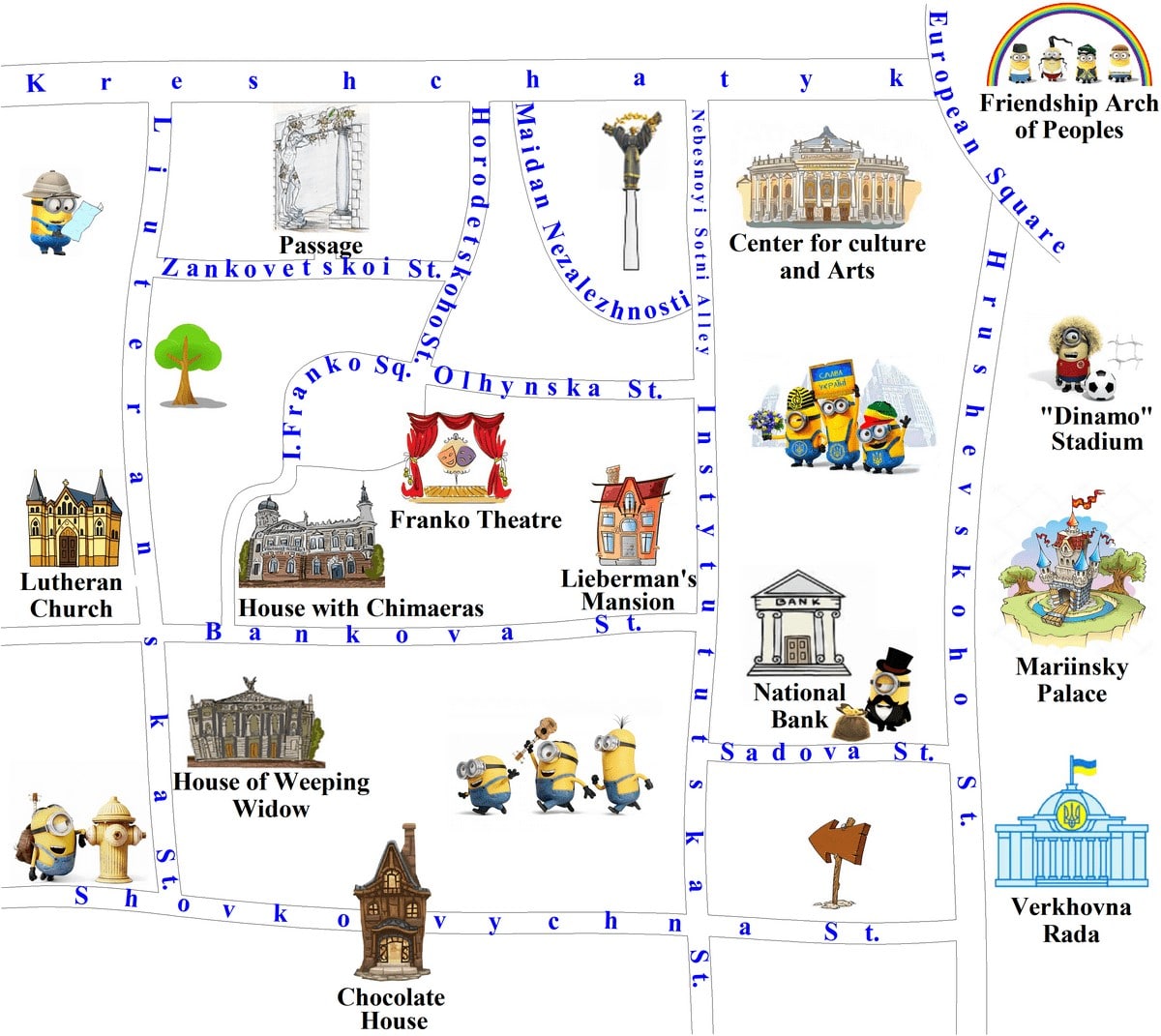 ---
OTHER INTERESTING PLACES ON LYPKY
---
On this excursion Lypky will appear for you in its aristocratic form. Lypky always attracted wealthy people due to its location and initially originated here the suburban Klovsky Palace for the Empress Elizaveta Petrovna. Having equipped this area with lime groves, silk garden and vineyards, the Russian emperors created all favorable conditions for comfortable living of the Kyiv nobility.
Later, administrative buildings, financial institutions, educational and cultural centres appear on the streets of Lypky. The most famous of them are the National Bank of Ukraine, the House with Chimaeras, Franko Theatre. One of the main attractions of the area can be called the Mariinsky Palace with the adjacent park of the same name. And of course it is worth noting the Arch of Friendship of Peoples.
On excursion of Lypky you will see amazing buildings, walk through the park areas, plunge into the history of the origin and development of this part of Kyiv and admire the expanses of the city from viewing platforms.
Football fans will be interested to see the "Dynamo" stadium, which originated in the place of greenhouses of the royal nobility. You will find out who Lobanovsky was and in what way this stadium became famous during the World War II.
The excursion around Lypky will be interesting for the children's audience. It will be possible to see the Puppet Theatre, located in Khreshchaty Park. The theatre is decorated with sculptures of fairy-tale characters, and inside the theatre there is a museum of dolls, an aquarium with sea fish. In summer, the light-musical fountain works at the theatre. If you wish, our guide can make you a company for any performance.