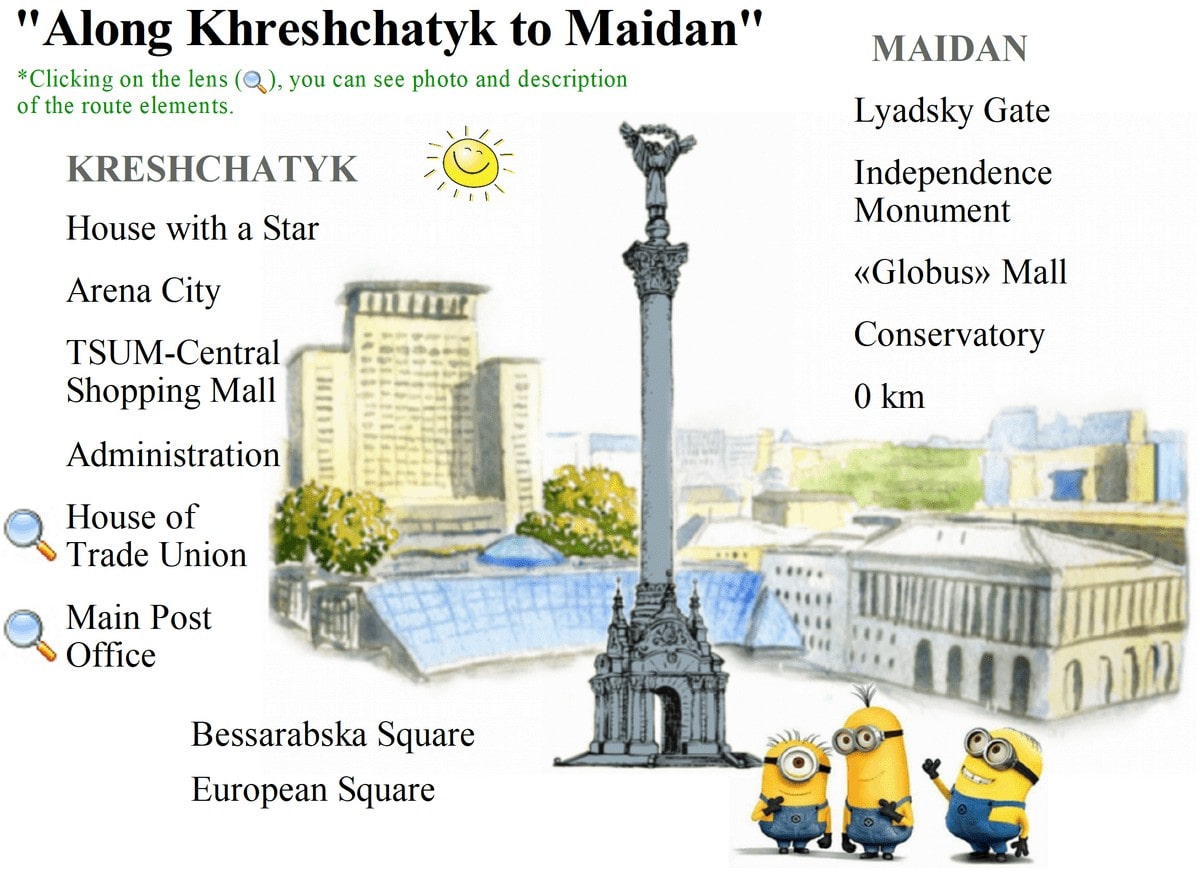 ---
We carry out individual excursions around Khreshchatyk, where you will learn the history of the area and get to know about the origin and development of Khreshchatyk. You will also see the Main Post Office, the Central Department Store, the Passage, the Conservatory and the monumental buildings of the Soviet times. During the tour, we will walk along the main street of Kyiv and the adjacent Bessarabian and European squares, as well as will pass by the Independence Square, which was the epicenter of important events of the country since the independence of Ukraine. In addition, we offer tours along such ancient streets, as: Kostelna, Prorizna, Pushkinska, etc. Duration – 2 hours.
---
Map of Kreshchatyk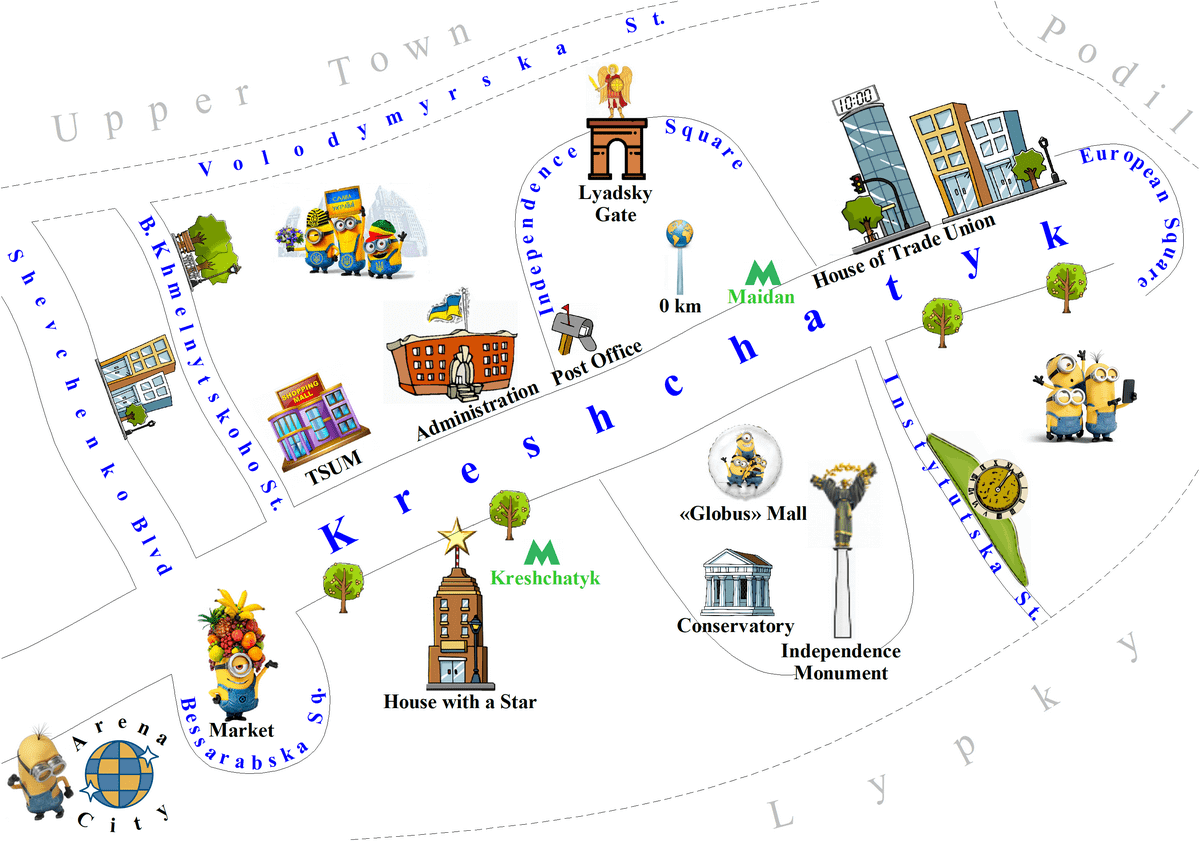 ---
OTHER INTERESTING PLACES ON KRESHCHATYK
---
Excursion around Khreshchatyk will acquaint you with the main sights of this area. First of all you will walk along the central street of Kyiv – Khreshchatyk. On our way we will cross three main squares of the capital: the European Square, Bessarabska Square and Independence Square. On the way you can go to the Passage to admire the stucco on the buildings. If you want, you can also visit several shopping and entertainment centres, such as the "Globus", "Arena City" and others.
During this excursion around Khreshchatyk you will be told what was located on  this place even in the times of Kyivan Rus. The Lyadsky Gates, one of the main gates of the entrance to ancient Kyiv, are located on the main square. Until now, you can see its foundation, going down to the restaurant "OB".
Excursion around Khreshchatyk will acquaint everyone with the entertaining part of the centre, as there are a lot of worthy places. Our guides will keep you the company and offer the best establishments to your taste.