Svetlana works in excursions, accompaniment and entertainment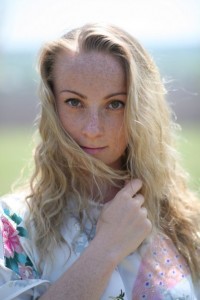 Services:
the cultural part of the city (museums, theaters, exhibitions, etc.);
entertainment (thematic pubs, cafes, pubs, bars, restaurants, etc.).
In addition:
I`ve been working a lot with foreigners interpreting, guiding, helping with different things, sharing my experience and knowledge.
Age: 32
Height: 168

Knowledge of foreign languages:
English – fluent
German – intermediate
Education: Kyiv National Linguistic University – a teacher of English and German languages and foreign literature; National Technical University- an economist.
Interests: travelling, foreign languages
Sport hobbies: tennis, cycling, fitness, flamenco dancing
Favorite places in Kiev:
Kiev is my home town and I just love it. This mixture of old and new gives you everything you want in a city. You walk along the amazing St. Andrew`s Church, enjoy the breathtaking view of the Dnipro river, wander in the Golden Gate area and then you find yourself in a restaurant or a bar relaxing and having a friendly chat. The night city is calling and you can`t resist. It`s all about the atmosphere, that you can`t forget. It`s definitely worth seeing.
About me:
I`m an active, kind and sociable person with a sense of humor. I like travelling, meeting new people and learning new things. It broadens your mind and enriches your soul. I`ll be your reliable guide and friend in Kiev, so welcome)