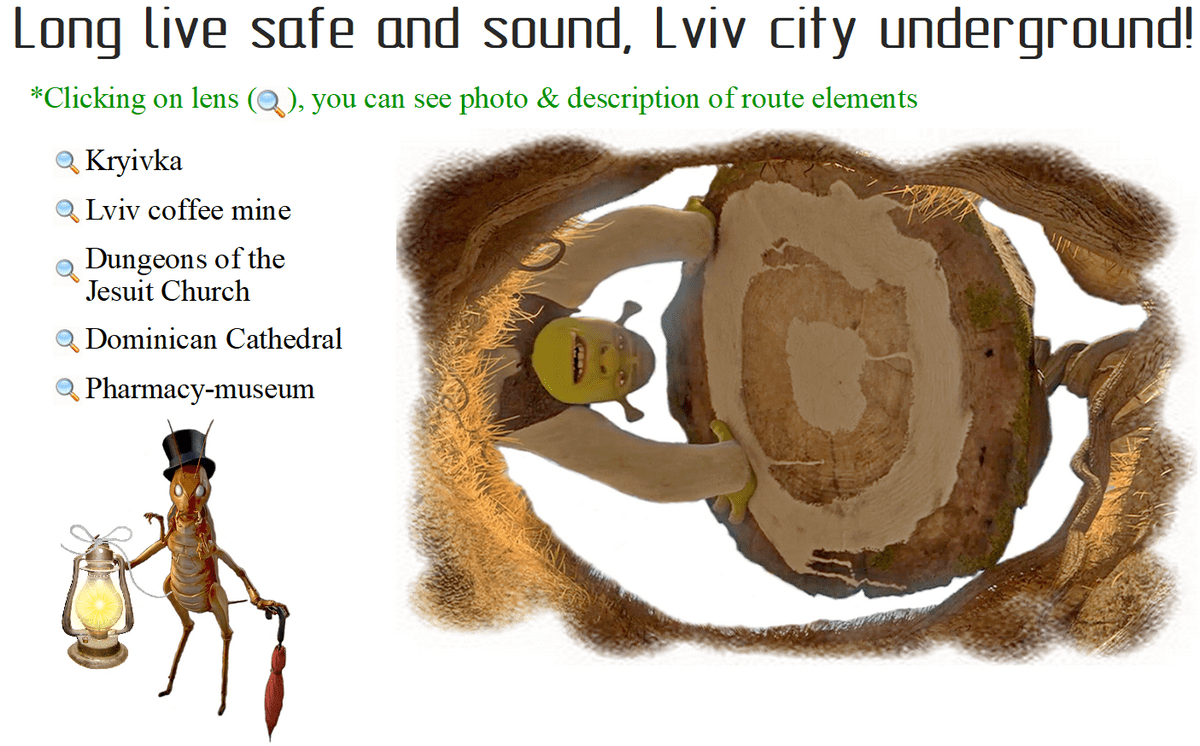 ---
We invite you to exciting excursions in the Lviv underground. We will visit the basements of the old Pharmacy-Museum, Kopalna Coffee and the famous Kryivka. We will take a look at the Dominican monastery, within the walls of which the ghost of the Black Princess still wanders. You will hear the legend of the Jesuit treasures and other mysterious stories of the city associated with the labyrinths of underground Lviv. The tour duration is 2-3 hours.
---
Map of Lviv dungeons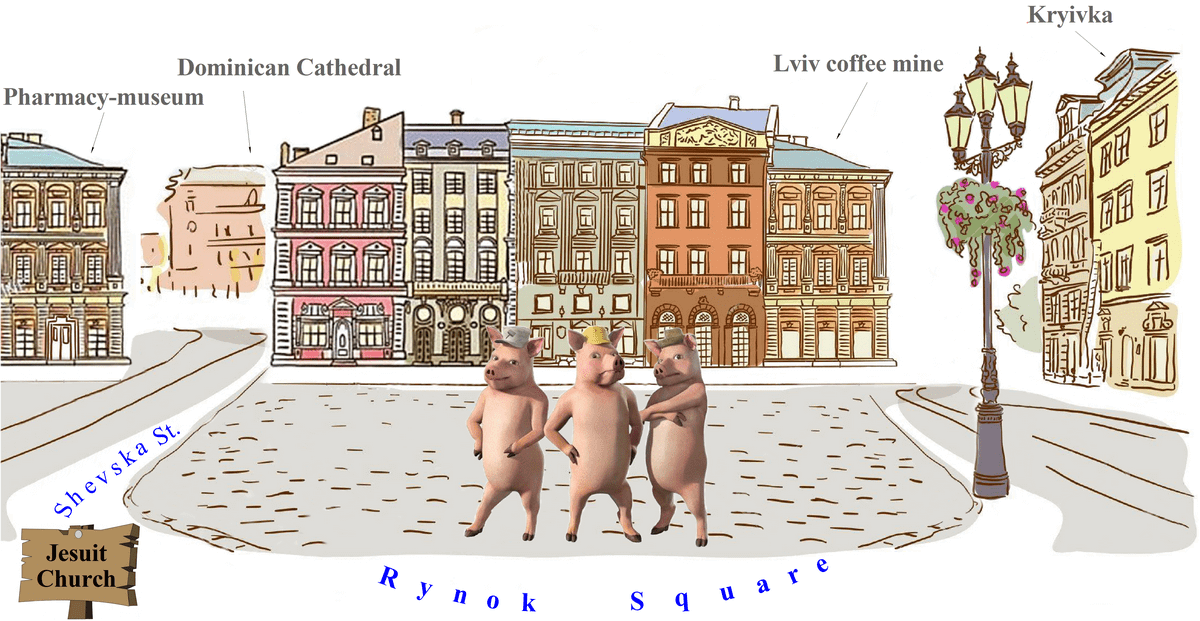 Lviv underground is a unique phenomenon that arose many centuries ago. These are fortifications and cells of monasteries, wineries and cellars, as well as storages, which were located almost under every stone structure. So, to this day, among all the oldest underground objects, the cells of the Dominican Church (XIII century), the labyrinths of the Bernardine monastery (XVII century) and the old cellars of the Pharmacy Museum (XVIII century) have been preserved.
Once underground passages were used by merchants for warehouses, in wartime – as a refuge for townspeople. Now many of them are filled up, and some are used as cafes and restaurants. For example, the Ravlyk art gallery is located in the basements of the garrison church of the Holy Apostles Peter and Paul (the Jesuit church).
Underground Lviv keeps many legends, myths and mysterious stories. By visiting the underground of the Jesuit Church, you will learn about the secrets that have been hidden for centuries under the paving stones of Lviv. One of them is the story of the ghost of the Black Monk living in the cathedral.
During our excursion, you will not only see the city hidden from the eyes of passers-by, but you will also be able to plunge into the atmosphere of medieval Lviv and feel the spirit of that time, as well as learn interesting facts that will take you away into the vicissitudes of historical events.