OUR INTERPRETERS IN ODESSA
Anna — interpreter (English):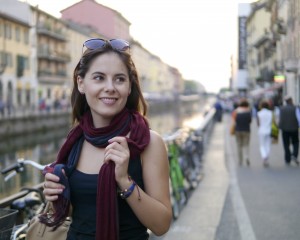 translator from English to Russian and from Russian to English;
professional tour guide.
Age: 30
Height: 155
Education: Odessa National University, specialty – "Publishing".
Knowledge of foreign languages:
English – advanced
Interests: psychology, dance, tourism.
Hobbies Sports: dancing, cycling, traveling.
About me: I am cheerful, sociable, I like to meet people and discover something new.

---
Natalia — interpreter (English):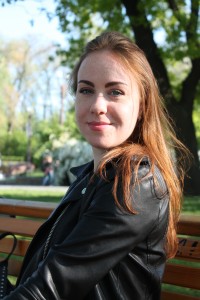 translator (English/Russian, Russian/English, French/Russian, Russian/French);
professional guide.
Age: 25
Height: 165
Education: Odessa National Economic University, Master of Tourism studies.
Knowledge of foreign languages:
English – upper-intermediate/advanced
Français – B2
Polski – В1
Interests: travelling, literature, ecotourism, ballet, arts, psychology, history.
Hobbies Sports: ballet, yoga, stretching, fitness.
About me:
I can't imagine my life without travelling, that's why whenever I have opportunity to travel – I take it. My second great passion is literature: I read books, write reviews, like sharing books with my friends. I'm fond of ballet (I used to go in for ballet 3 years, not professionally), like visiting Opera and Ballet Theatre. I'm open-minded, friendly, creative. Always glad to meet new people!

---
Margo — interpreter (English):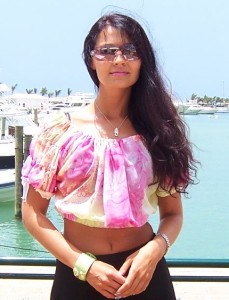 professional interpreter (English);
organization and assistance with the selection and booking of hotels, transfer,

accompaniment

to cultural events of the city.
Age: 32
Height: 170
Education: Dnepropetrovsk National University, philologic department, English language and literature.
Knowledge of foreign languages:
English – fluent,
Spanish – elementary.
Interests: politics, history, geopolitics, world events, music, dances, different world cultures, charity.
Hobbies: dancing (salsa, bachata, ball room, reggaeton), traveling, pets, painting, drawing, hand made.
Sports: swimming, long walks, open to any kind of sports except for the very extreme ones.
About me:
I am a well traveled person, used to live in Dominican Republic and USA for a while. I used to model in past, and also to teach students in model schools and make fashion shows as a director. I adore music, sea side, beaches and sun! :) I like to meet new interesting people from all over the world. I think I'm a good listener and can carry a sapid conversation on almost any topic.
I adore my beloved and amazing Odessa – this city is really one of a kind! And with all my heart I love my glorious and heroic, the most beautiful in the world Ukraine.