OUR INTERPRETERS IN ODESSA
Anna — interpreter (English):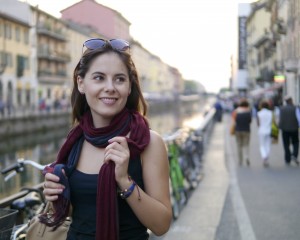 translator from English to Russian and from Russian to English;
professional tour guide.
Age: 30
Height: 155
Education: Odessa National University, specialty – "Publishing".
Knowledge of foreign languages:
English – advanced
Interests: psychology, dance, tourism.
Hobbies Sports: dancing, cycling, traveling.
About me: I am cheerful, sociable, I like to meet people and discover something new.

---
Natalia — interpreter (English, French):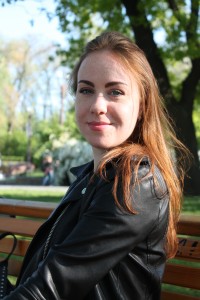 translator (English/Russian, Russian/English, French/Russian, Russian/French);
professional guide.
Age: 25
Height: 165
Education: Odessa National Economic University, Master of Tourism studies.
Knowledge of foreign languages:
English – upper-intermediate/advanced
Français – B2
Polski – В1
Interests: travelling, literature, ecotourism, ballet, arts, psychology, history.
Hobbies Sports: ballet, yoga, stretching, fitness.
About me:
I can't imagine my life without travelling, that's why whenever I have opportunity to travel – I take it. My second great passion is literature: I read books, write reviews, like sharing books with my friends. I'm fond of ballet (I used to go in for ballet 3 years, not professionally), like visiting Opera and Ballet Theatre. I'm open-minded, friendly, creative. Always glad to meet new people!

---
Margo — interpreter (English):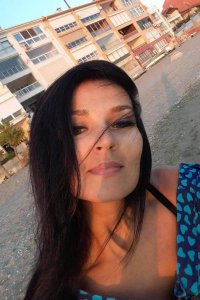 professional interpreter (English);
organization and assistance with the selection and booking of hotels, transfer,

accompaniment

to cultural events of the city.
Age: 32
Height: 170
Education: Dnepropetrovsk National University, philologic department, English language and literature.
Knowledge of foreign languages:
English – fluent
Interests: politics, history, geopolitics, world events, music, dances, different world cultures, charity.
Hobbies: dancing (salsa, bachata, ball room, reggaeton), traveling, pets, painting, drawing, hand made.
Sports: swimming, long walks, open to any kind of sports except for the very extreme ones.
About me:
I am a well traveled person, used to live in Dominican Republic and USA for a while. I used to model in past, and also to teach students in model schools and make fashion shows as a director. I adore music, sea side, beaches and sun! :) I like to meet new interesting people from all over the world. I think I'm a good listener and can carry a sapid conversation on almost any topic.
I adore my beloved and amazing Odessa – this city is really one of a kind! And with all my heart I love my glorious and heroic, the most beautiful in the world Ukraine.

---
Odessa is not only a tourist center on the Black Sea coast but also the largest commercial port of international importance in Ukraine. Odessa is also a health resort. Due to its location, there are many sanatoriums and hospitals of various profiles. Thousands of tourists from different countries come here every year to improve their health. In addition, manufacturing, winemaking, fishing and other industries are developed in Odessa. Well, a well-known 7th kilometer – the largest wholesale and retail market in Eastern Europe – proves its trade ability.
Of course, having such resources, Odessa attracts business people, investors and representatives of foreign companies. This means that there will necessarily be a need for translation services. After all, a translator in Odessa is a guarantee of successful negotiations between representatives of different countries.
Translators in Odessa offered by the "Dayting" company are professionals in their field, who have experience in conducting business meetings and conferences on any professional subject. Our team includes translators fluent in English, German and other foreign languages. Our translators are highly skilled, organized and aware of business etiquette.
Therefore, if you have arrived in Odessa not as a tourist-traveler, and have to negotiate with foreign partners in terms of your business trip, our translators in Odessa will help you hold a high-level meeting, avoiding the language barrier. This will allow achieving positive results in concluding transactions and signing contracts.
Our company also organizes excursions. For a period of your visit, our employee can become for you both a personal translator and a guide. They will show you the city and its main attractions, advise popular Ukrainian cuisine restaurants and organize a transfer or leisure.
Order the "Dayting" services of a translator in Odessa here.