OUR INTERPRETERS IN DNIPRO
Xenia – interpreter (English):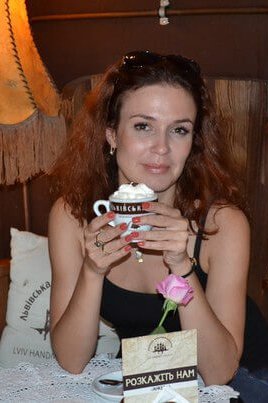 I am professional English translator;
I conduct excursions not only on foot, but also "on wheels".
Age: 34
Height: 173
Education: Pridneprovsk State Academy of Civil Engineering and Architecture. International economy faculty.
Knowledge of foreign languages:
English – intermediate
Interests: books, cinema, traveling.
Hobbies sports: yoga, pilates.
About me: tactful; have an active life position; I am a person with whom to communicate easily; adore life and people.
---
Olya – interpreter (English):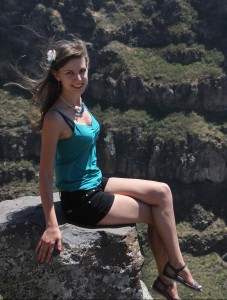 accompaniment in English (seminars, master-classes, trainings, etc.);
conducting excursions, cultural and entertainment programs.
Age: 24
Height: 170
Education: Pridneprovsk State Academy of Civil Engineering and Architecture, specialty: Materials Science.
Knowledge of foreign languages:
English – upper-intermediate.
Interests: traveling, hand made, hand craft, non-formal education, theater, table games, table football, reading, psychology, Asian culture.
Hobbies sports: ice skating, yoga, volleyball.
About me:
I would like to say that I'm an open-minded, active, responsible, friendly person and I'm always interested in new people.

---
Elina – interpreter (English, French):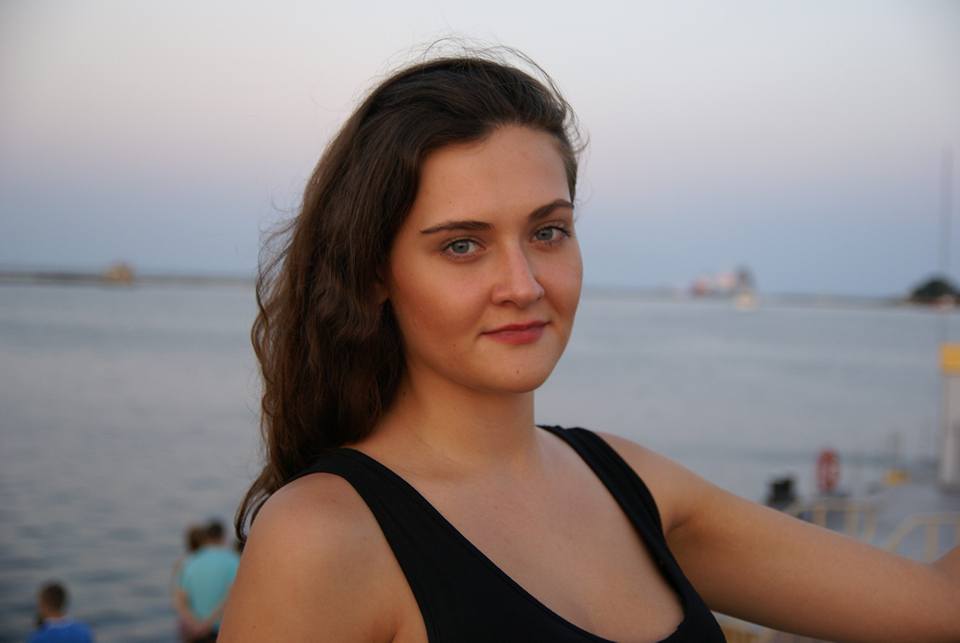 conference interpreter at various events (English, French);
taking part in business negotiations in English (medical field);
Age: 29
Height: 180
Knowledge of foreign languages:
English – advanced
French – intermediate
Education: 1.O.Gonchar Dnipropetrovsk National University, English language and literature. 2.Interregional Institute of Gestalt Therapy and Art, training of Gestalt therapists and course in psychology.
Interests: psychology, art, dance, fashion, history, culture, customs and cuisine of different peoples of the world, traveling, photography, music.
Sport hobbies: kizomba (social dance), swimming.
About myself:
Sociable, responsible, creative, with a sense of humor. I am curious and open to new knowledge. It is very important for me to be in a constant process of development and improvement. It is a big pleasure for me to communicate with people, to make new acquaintances. I will be glad to introduce you to my native Dnipro city in an easy and relaxed atmosphere!

---
Dnipro is a city of fountains, a tourist center of Dnipro region, as well as one of the largest industrial cities in Ukraine. Various international exhibitions, conferences and seminars are constantly held here. Representatives from around the world come to conclude agreements and to cooperate with such Ukrainian companies as NTP INTERPIPE, EVRAZ Dneprovsky Metallurgical Plant, Dnipropetrovsk Food Concentrates Plant, etc.
For successful cooperation, a qualified negotiation is the key. In order to reach an agreement with a foreign company, a translator is required to avoid a language barrier. A professional translator in Dnipro with a good command of business English or any other foreign language, is one of the main points in organizing a business meeting and half the success in achieving the goal.
Our company offers you to use the services of translators to carry out a business meeting at a high level. Our team employs specialists with many years of experience, with knowledge of English, German, French and other languages, as well as with the ability to conduct oral (simultaneous) translation in any expertise.
The main advantages of our interpreters are time management, punctuality, responsibility; knowledge of business etiquette, professionalism and confidentiality. Thanks to the flexibility of our staff, you will not only have a personal translator, but also an escort who will be able to introduce you to the city, recommend the best restaurants of national cuisine, book a hotel, and organize a transfer or leisure based on your preferences.
In addition, "Dayting" conducts thematic tours along the Dnieper and its environs and organizes cultural and entertainment programs, as well as field trips to historical places of the Dnipropetrovsk region and Ukraine in general.
You can book the services of a translator or a guide by phone or just submit an application