Elina works in accompaniment, sightseeing and entertainment routes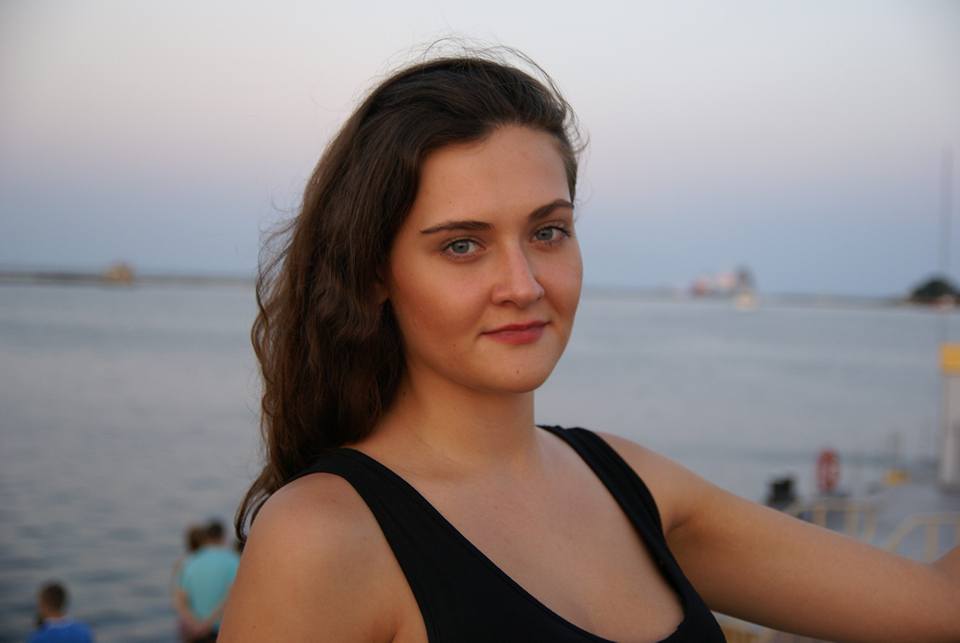 Services:
excursion route (attractions, museums, exhibitions, theaters, etc.);
entertainment (shopping accompaniment, dance workshops, festivals, concerts, etc.);
gastronomic route (restaurants, bars, pubs, gastronomic festivals, etc.);
Partying (clubs, parties, etc.).
In addition:
conference interpreter at various events (English, French);
taking part in business negotiations in English (medical field);
personal stylist/shopper (individual outfit combinations).
Age: 29
Height: 180

Knowledge of foreign languages:
English – advanced
French – intermediate
Education: English language and literature. Gestalt Therapy and Art, training of Gestalt therapists and course in psychology.
Interests: psychology, art, dance, fashion, history, culture, customs and cuisine of different peoples of the world, traveling, photography, music.
Sport hobbies: kizomba (social dance), swimming.
Favorite places in Dnipro:
Early in the morning it is really pleasant to watch the sunrise over the business right bank of Dnipro from the Sonyachny housing area or while driving along the New Bridge. As the sun rises, the famous longest embankment in Europe begins to play with colors in the dim haze of light. The Dnieper River is fascinating with its power. The contrast between Soviet buildings and the modern business center makes the city unique.
During the day, a walk along the Yavornytsky Avenue which is the central avenue of the city will help you to experience the life of Dnipro. In the summer, open-top trams run along the avenue; a ride on such a tram will give you a refreshing feeling on a hot day and create a romantic mood. If you turn inland from the central avenue, you will find many small cozy streets with colorful architecture. On one of such streets there will definitely be a small cafe with a terrace where you will be able to drink a cup of aromatic coffee and fantasize about what life was like in Dnipro, let's say, at the beginning of the twentieth century.
When twilight falls on the city, the center of Dnipro turns into a city of lights. You can admire the picturesque sunset over the Dnieper River from the observation deck in Taras Shevchenko Park, where there you can enjoy an amazing view of the city. A fabulous light installation on Yekaterininsky Boulevard and the "burning torch" of the Menorah business center create the atmosphere of a modern metropolis. The evening is a time for rest and entertainment, and in Dnipro there are entertainment facilities for every taste!
About myself:
Sociable, responsible, creative, with a sense of humor. I am curious and open to new knowledge. It is very important for me to be in a constant process of development and improvement. It is a big pleasure for me to communicate with people, to make new acquaintances. I will be glad to introduce you to my native Dnipro city in an easy and relaxed atmosphere!