Alona works in excursions and accompaniment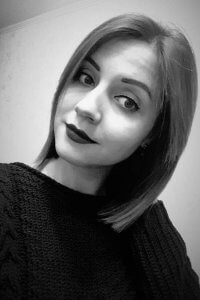 Services:
excursions in Odessa (sightseeing, catacombs, Jewish Odessa, Criminal Odessa, Contrasts of Odessa);
Odessa region tours (Belgorod-Dniester, Shabo, Vilkovo);
tours to Transdniestria (Tiraspol, Bender, Moldavian wineries).
In addition:
accompaniment (exhibitions, museums, cultural events);
translator from English to Russian and from Russian to English.
Age: 29
Height: 169

Knowledge of foreign languages:
English – upper-Intermediate
Education: geography (master's degree); tour guide.
Interests: traveling, knitting, theater, literature, psychology, history and geography.
Hobbies Sports: dancing, cycling, tourism.
My favorite places in Odessa:
Odessa can be a very different city. And I love this city differently. Therefore, I will show it to you from the side that interests you.
About me:
I love my job. I like people. This is my main secret to success.