Yana works in excursions, accompaniment and entertainment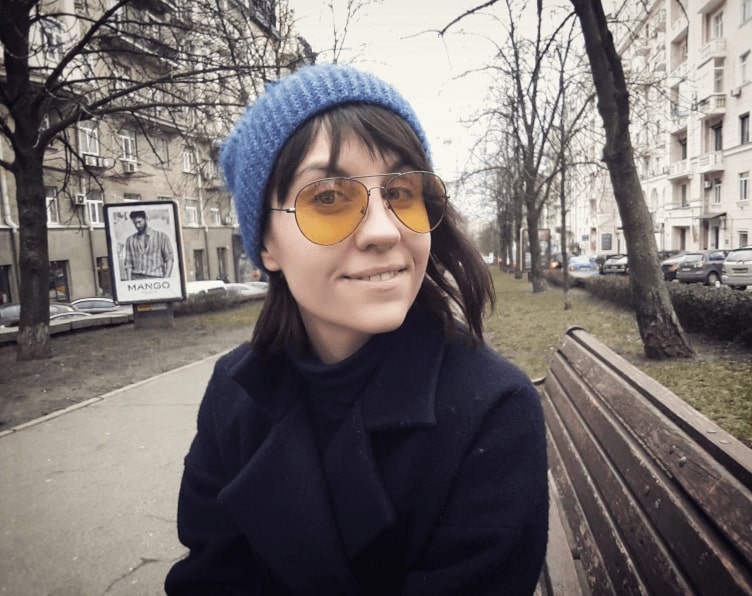 Servicies:
the cultural part of the city (museums, exhibitions, cathedrals, parks, etc.);
entertainment (festivals, cafes, bars, restaurants, etc.);
partying (clubs, thematic pubs, parties, etc.).
In addition:
I am a professional guide,
I have many thematic excursions, including author's,
I conduct individual and group excursions,
I'll make a route for each tourist individually.
Age: 34
Height: 169

Knowledge of foreign languages:
English – upper-intermediate
Education: a guide with knowledge of a foreign language.
Interests: history, psychology, photography, fashion.
Sport hobbies: yoga.
Favorite places in Kiev:
Kiev is a unique, one of the most beautiful cities in Europe. Every corner of this wonderful city is filled with history, cultural values and spirituality. And I have many favorite places! Come to Kyiv! I will not only introduce you to Kyiv, but also share my admiration for it.
I offer for you a review (car/pedestrian), thematic ("The History of Khreshchatik", "Jewish Kiev", "Kiev Street Art", "Secrets of the Lipsky Mansions", etc.), as well as author's excursions. I work easily both individually and with large groups. Thanks to my experience, I will make an interesting route for any of your requests and wishes.
About me:
Organized, sociable, easy to find contact with new people. I love the bright parties of the city. I am pleased to show you the cultural and the entertainment places of Kyiv.