Lena works in the accompaniment and entertainment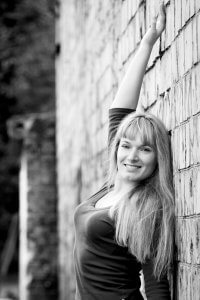 Services:
entertainment (centers, cafes, pubs, bars, restaurants, etc.),
partying (clubs, thematic pubs, parties, etc.),
suburban (Kyiv regioan and others).
In addition:
consultations about Kyiv and the Ukrainian realities;
help in organization and holding of shopping, photo shoots, help in finding experts, what you can need.
Age: 28
Height: 165
Knowledge of foreign languages:
English – intermediate
Education: NTUU "KPI".
Interests: reading, preferably psychology and esoteric, learning Feng Shui, traveling and learning foreign languages.
Hobby: Bally dance, pj go-go, contemporary. Dancing – it's my life!
Favorite places in Kiev:
It's a special city! It has many amazing places, many of them are well-known all of the world, for example sacred Kievo-Pecherskaya Lavra, magnificent Kyiv Shevchenko Opera and Ballet House, so ancient St. Michael's Golden-Domed Monastery. You can see all Kiev from special field in the Pechersk Landscape Park, where are celebrating every holiday and many exhibitions. One of my favorites places is Mariyinsky Park and Palace (one of the most romantic places). Very quite National Botanic Garden is full of the rare and beautiful flowers and others plants. The most extraordinary and mysterious building in Kiev is The House with Chimaeras.
If you want to fun, for example, play bouling, go skating, race karting we have many entertainment centers. If you like famous singers and live music, we can go to pub or nightclub.
We have many good café and restaurants with different kitchen for every tastes and else we have many-many interesting funs!
I will wait for you! Welcome to Kiev!
About me:
I am very cheerful and debonair, all-round person. I like people and live communication! It's been a pleasure for me to help sort out in this wonderful city and know it that you will love it forever!
Stag party in Kiev: