Ihor works in excursions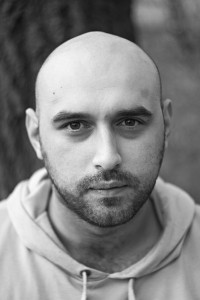 Services:
a sightseeing tour in the city of Kiev, excursions in different parts of Kiev – the Old (Upper) Town, the Podil, the Pechersk, the New Building, the Tatarka, the Lukianivka, the Vydubychi, the Zvirynets, the Holosiivskyi district (monasteries);
suburban tours (Pirohovo, Mezhyhiria);
outside the city tours (Bila Tserkva – Buky, Vinnytsia, Chernihiv, Korostyshiv – Zhytomyr – Radomyshyl – Volodarsk – Volynskyi, Kachanivka – Trostianets – Sokyryntsi, Pereiaslav-Khmelnytskyi, Uman, Lutsk, Lviv).
In addition:
excursions to the park and mystical places, walking by the locations of famous personalities connected with Kiev;
consultations on various places in Kiev and its environs, assistance in carrying out photo sessions;
writing articles about tourist attractions and historical monuments.
Age: 33
Height: 195
Education: a guide.
Knowledge of foreign languages:
English – upper-intermediate
Polish – upper-intermediate
Interests: history, sociology, different processes in the human society, psychology, photography.
Sport hobbies: playing basketball.
Favorite places in Kiev:
I am a native of Kiev, that I love my hometown completely.
If you are ready and able to see a lot, then on my excursions you can see the maximum. I am also personally interested in your having positive impressions and wonderful memories about visiting my city, because I love this city, I love to show it and I love to talk about it.
About me:
Communicative and friendly, non-conflicting. I have a wide horizon. I have a strong voice and high growth, so on an excursion for a large group I will be clearly seen and heard. I can tell you about interesting tourist sites, historical events and personalities. I have great endurance, so during our excursions we will be able to see a maximum of remarkable places and objects of the city.