You don't know where to go in Lviv on the weekend?! We are happy to help you. You can choose on our website an interesting place for you and visit it. You can order your personal guide. He or she will accompany you wherever you wish or make the route for the weekend.
If you think you've already seen all wonderful places in Lviv and don't know where to go on the weekend in Lviv, we have something to show you. Lviv – is a beautiful cultural city, there is a lot of interesting things here.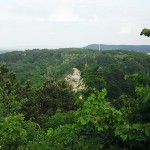 Park "High Castle" – is a green oasis in the heart of the city. The variety of it is amazing: 50 species of trees. The park area is 36 hectares, and divided into two terraces: the lower and the upper, nice pathways were laid there. This is an answer, where to go in Lviv on the weekend.
The park was founded in 1835. The park's name comes from the elevated position of the High Castle, which was a fortress and not once defended Lvov residents from aggressor's invasions. Up to now, only one wall "High Castle" was left. Now there is a TV tower on the mountain.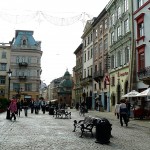 Rynok Square – is the most famous street of Lviv, its visiting card. This name comes not from the Russian word "rynok", which means market, but from the style of architecture "ring", and eventually became a familiar word to say "rynok". Distrust of the Polish king Casmir to local architects gave Lviv medieval German architecture. The first tram line was built on the Rynok square.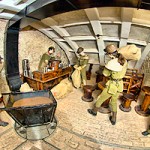 "Lvov Coffee Mining Manufacture." One of the most original Lviv coffee house. Made as a coffee mine. When you go down and see it all, doubt creeps in: may be indeed coffee is not cultivated, but extracted under the Lviv city hall in the mine.
If you have not been here, you'll not have to wonder where to go in Lviv on the weekend. "Lviv Coffee Mining Manufacture" is located on the Rynok Square.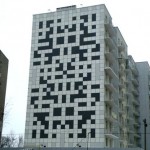 Crossword puzzle house – it's a giant crossword puzzle on the wall (30 m and width of 18 meters), there are encrypted names of famous painters and sculptors there. You can see the answers as soon as it's getting dark. They are written with fluorescent paint and lighten in the evening. During the day they are not visible.