We organize visit to Odessa Ukraine. It is an emotionally intense inexpensive holiday for people who love thrills. Everyone needs positive impressions and change of scene. A visit to Odessa Ukraine will help to distract from the work, domestic cares and have positive experience. Choose a guide that you like. He or she will meet you and show you where you can rent an apartment, or a cheap hostel, will offer a tour, which will include the most interesting sights.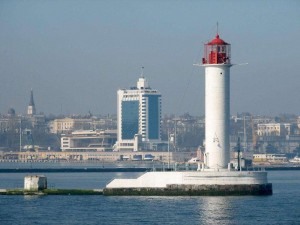 You'll decide where to go. And if in the route there is not what you wanted to see, tell the guide and he or she will take you there. Weekend tours are becoming popular in Ukraine. This is facilitated by the
opening of hostels and night trains that arrive in the morning. No need to spend your holiday on the road. Visits to Odessa Ukraine are designed for the company of friends or family with children, you can also come alone. We have for every vacationer an individual approach.
We'll pick up for you an interesting route. No one will be disappointed and will visit expected places. A visit to Odessa can be gastronomic: they will show you places where you can try original dishes from Odessa, which you can not taste anywhere else.