You live in Kiev not for too long and don't know things to do in Kiev, choose our guide. Conscientious and good person will look after you. Our guide will make individual tour according to your wishes. Even if you have lived all your life in the city, we have something to surprise you.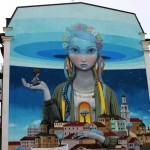 At the end of Andrew's descent on the wall there is a graffiti: a girl in wreath. Here in the evening young musicians gather with their own equipment and arrange mini-concerts. Also, there are places that you probably saw on TV. You can see with your eyes Heaven's Hundred square.There the portrait of Sergei Nigoyan was painted.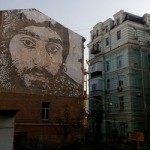 Few people know that you can walk to the river boat station. It is built in the shape of the motor ship. If you want to take a walk in nature, with few people and picturesque area, visit the Goloseevskiy park. Things to do in Kiev depends on what kind of entertainment you love.
For example, bowling or dynamic- horseback riding. Or at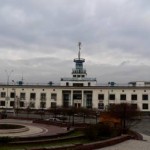 all extreme – parachute jumping or rock climbing. We are happy to organize your walk – rest.