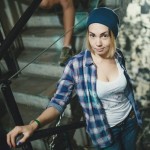 My author's the Sightseeing tour in the center of Odessa is a walk through the colorful and creative parts of our beloved city!
We don't go around attention sights of the city such as Primorsky boulevard, the Potemkin Steps, The Sea Port, Vorontsov Palace and many other monuments.
It is important to see those places, but it is most important to feel the mentality of our city. )
A mentality of Odessa feels like a hot southern blood admixture with an extraordinary sense of humor).
I also put emphasis on the creative life of the city in my tour.
It is always interesting and varied! Each new moment of life is not like the moment before.)
Entertainment – it's part of city life. You will find entertainment venues for your mood!
It all depends on what you like. )
Just let me know and I'll tell you where to get it! )
I will take pictures of you durring the tour! I will do it with a great pleasure, if you want it! )
See you in Odessa!
On the sightseeing tour in the center of Odessa we will be happy to make beautiful photos for our visitors! To have a good rest we selected the proven institutions by local residents. This is Klara Bara, Maman, Franzol – Odessa's cuisine, Grechka is a unique place!) The same for clubs: Trueman – the place where true people live, Itaka – the paradise in Odessa, Shkaf- underground life in Odessa!
The price is 20 $/hour (totally not more than 100$). Duration 2-6 hours.