Susanna works in the accompaniment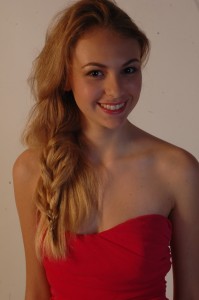 Services: currently translating for the culture tours, soon will be doing the tours on my own: museums, theaters, exhibitions, cathedrals, parks, etc.
Age:17
Height: 168
Education: will be graduating Kiev International School in the year 2017 with an Academic diploma with honors.
Knowledge of foreign languages:
English- native
Spanish- beginner
German- beginner                                                                                       Interests: psychology, nutrition, film studies, literature, history, music, photography.
Hobbies sports: long distance running, swimming, soccer, yoga and meditation.
Favourite places in Kiev:
Kiev is the adolescent of cities. It's a teenage metropolis. It's old and young at the same time; it really does have the best of both worlds. It lets you discover it on your own and really make memories that you perhaps wouldn't be able to make in any other city. Of course, it's very beautiful, and while walking through it, you never really know what you're going to stumble upon. Once I was taking a stroll with a friend and we walked into a beach. There are probably parks and playgrounds at every corner. If I was a tourist and in Kiev for the first time, I would just get into the metro, get out on a random station and go explore. You could stumble upon the most beautiful streets, much resembling Europe or even some highly developed Asian countries, or you could walk onto a very Soviet looking suburb with broken sidewalks, old apartment buildings, and graffiti everywhere. I think that's amazing, there really isn't another place on earth where you could find such diversity.
As to the historical highlights of this city, Maidan and Khreshatik are the absolute beating heart of Kiev. There's always dancing and music and this ambient atmosphere that I just can't put into words. The gravity of the place is incredible, especially since Euromaidan happened, you can still see subtle traces of a brutal revolution amidst the beauty of the old buildings.
About me:
When asked this question, I never know what to say. I have been attending the Kiev International School since the age of 5 and am currently in my last year of high school. My father is from America, and thus, I grew up with English as my first language. I love meeting people, learning their stories. I love discoveries: both self and worldly. I love learning new things and I'm interested in pretty much everything. I catch things on the fly, learn and remember quickly. Because I've attended an international school for such a long time, my national identity got lost in the pool of culture. This allows me to see Kiev and everything else in the world with fresh eyes, I am used to nothing and thus I fall in love with everything. There is so much left for me to learn and I'm excited for the future. This is my last year in Ukraine before leaving back to the States, and I want to soak up as much of it as possible.