We offer you Party route in Odessa, where you can see the sights, to drop in the popular spots, visit interesting places and plunge into nightlife of Odessa.
This entertaining route can take place both by car and on foot. Our guide will make a specific program for you, from the provided on the site. It may include one or two cafes or restaurants, and, of course, the popular pub. Moving from one hotspot to another, we'll get acquainted with the cultural part of the city. And by the end, we'll go over the night clubs or stay in one of them. Throughout the route, you can always count on our help in getting acquainted with the opposite sex, if it is necessary!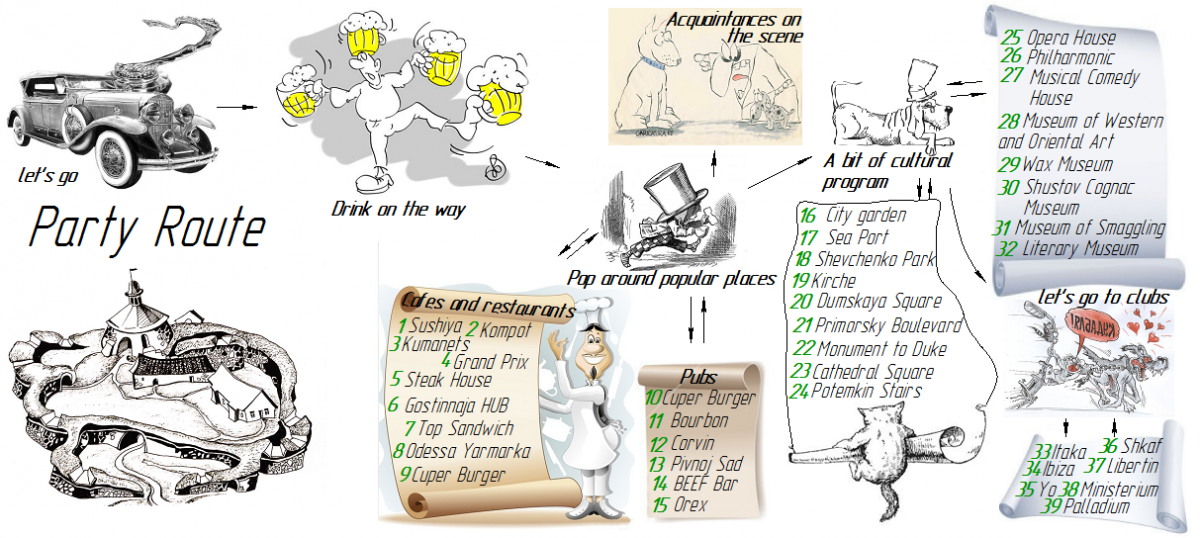 The guide on the Party route in Odessa will show You the cultural part of the city and plunge totally into its night life. The route is developet in such way that you always have choice to visit one or another place or skip it.
The service cost – 100 $/one evening + associated costs.