You wish to see for a long time the ancient and modern Lviv city tours, to feel the local flavor of Lviv and can't take a chance. You don't know Lviv. It's uncomfortable and weird to be along in an unfamiliar city. We'll come in handy. Our personal guide will organize and conduct tours around Lviv. You can add or remove any place in the list. You can also choose the guide on our website.
Lviv city tours tempt you, because it is a cultural capital with ancient cobbled streets, with medieval charm of the architecture,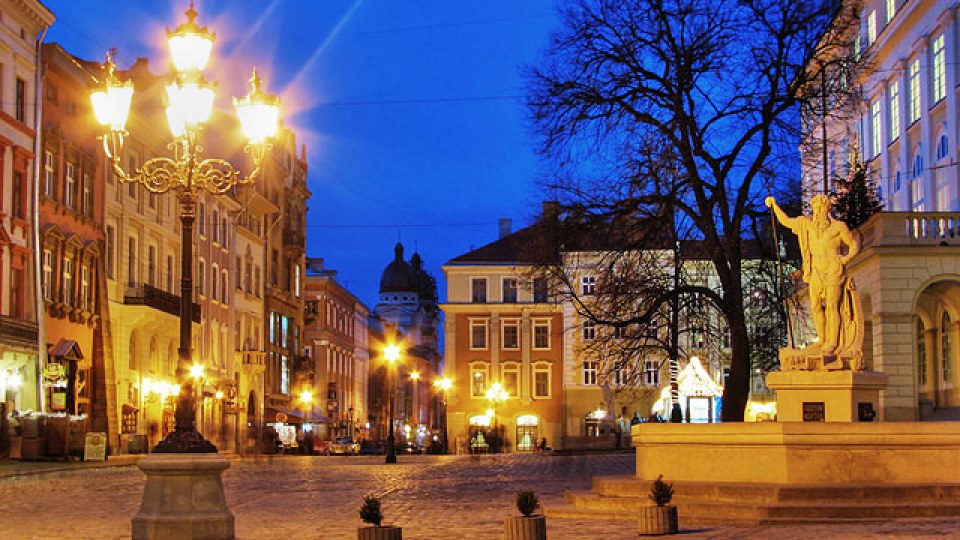 which was influenced by 8 countries, as a part of which the city was at various times. The most positive impressions you'll have from communication with the locals. At the time the myth of the evil Banderovites, who beat everyone and who speak in Russian will disperse. Among 800,000 inhabitants – a third part is Russian-speaking. Lviv citizens – good-natured, progressive, open-minded people who seek a better life and are struggling to make their city modern and comfortable for tourists.
And in many ways they succeed it: in Lviv a lot of new modern trams and trolleybuses. Recently began to work new elektrobus. Lviv roads – are one of the best in Ukraine, because corruption is not so high. One million tourists visited Lviv city tours last year. Every year the number of tourists increased by 15%. This success is due to the uniqueness of the city, namely, the skillful use of the history facts.
An example of this – cafe Masoch (founder of sadomasochism Leopold Fonzahermazur, who was born and lived in Lviv). Restaurant "Kryivka" takes you back in time to insurgent warfare against the communists. And the main key to success is the creativity and hard work of local people, which bring success to these places. Here we can add also "Lviv Coffee Mining Manufacture" and "Lviv coffee".
Interesting facts about Lviv:
• You will be surprised to get to know that the special effects for the films "The Hulk," "Spider-Man" and "Harry Potter" were established in Lviv.
• In Lviv invented petroleum lamp. As the light disappear – you'll remember Lviv
• The first brewery in Ukraine was also in Lviv