Remember your first time when you were alone in Kiev. Impression – a big and hill, seas of people, you do not know where to go, passers-by can't suggest the road and only confuse you. It turns out that this is not Kiev city tour, but complete stress. Exhale with relief when traveling out of town – such feelings are left… We'll organize your Kiev city tour, and you'll feel the difference. You'll be met with our guide, whom you choose on our website. This can be a boy or a girl: you choose who is more comfortable for you. You don't need to worry for anything, the guide will make your personal tour in Kiev. You'll go wherever you want and will see unusual beautiful places of the city. Your Kiev city tour may include walks in the parks and interesting places of the city.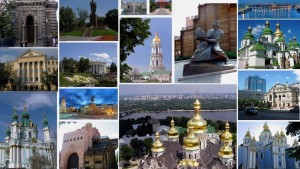 If you don't know where to go, you'll be offered a lot of interesting things. You'll choose those places that you enjoy. Your excursion can include the original cafes and restaurants, gastronomic flairs of Kiev. You'll be amazed by the beauty of the city in the evening and will be able to feel the night life in night clubs and bars.
Kiev city tour has a wide range of activities: horse riding, climbing, parachute jumping, bowling. You can visit museums. All our guides speak English and can be your interpreter. All people need bright emotions and changes in everyday routine for positive impressions.