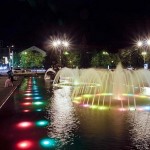 Dnepropetrovsk is big and beautiful city on the banks of the Dnieper. Even locals don't know all interesting places in Dnepropetrovsk. This is due to the size of Dnepropetrovsk and the pace of life in the million city. The average person simply doesn't have time to walk around the city: work, shop, house, and so life goes by. Make yourself a small gift – come on New Year holidays in Dnepropetrovsk. Our guide will show the most interesting places in Dnepropetrovsk and find a cheap hostel or hotel. With the fall of hrivna few people can afford Christmas holidays abroad. Domestic tourism will be an excellent alternative. You will be surprised when you see the interesting places in Dnepropetrovsk.
Top 5 interesting places in Dnepropetrovsk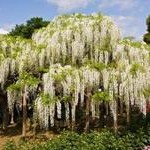 Botanical Garden – is a beautiful oasis with a wide variety of plants that are pleasing the eye. It was founded in 1931. After the great World War II almost everything was destroyed. During the restoration slice of territory has been rebuilt in a hostel of Dnepropetrovsk National University. Species diversity is simply amazing here. 3500 species of plants! Of these, 250 species of roses, 200 species of coniferous trees and a lot of bushes and flowers – all are countless. Come and look at this beauty with your own eyes!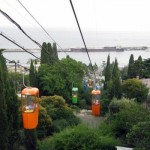 The cable way, from the street of Daniel Nechay to beach Monastic Island, was made 40 years ago. Logically, that it stopped working. City authorities gave it for lease to "Urban Investment Group" for 10 years. The equipment was replaced and locals again ride the cable car.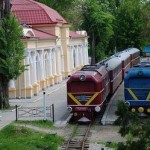 Children's Railway was built in order to introduce railway professions to children. The total length of rails is 2 km. Locomotive runs on them with three wagons and stops at two stations. The train runs in summer and in winter (during children's winter holidays). The big problem of Dnepropetrovsk children's railway in the fact is that there is no depot. Trains stand in the open air.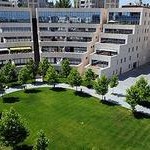 Residential Complex Amphitheatre has an original shape resembling a Greek amphitheater.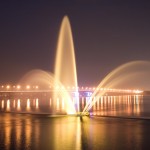 Light and music fountain "White Swan" is located on the Dnieper River. Its floating design allows to turn and as if to flap with their wings. It is very beautiful. We recommend you to see it. It was opened in 2005.