If you are still looking for entertainment in Dnepropetrovsk, you exactly find right place. We organize a vacation that will not leave anyone indifferent. The peculiarity of our sightseeing tour is that you choose your own entertainment in Dnepropetrovsk. Our guide takes into account all your wishes, interests, hobbies, and will do everything to make you comfortable and interested.
Moreover, you can always change the route and make your own adjustments. You'll get acquainted with the streets, squares, avenues, parks, city leisure centers.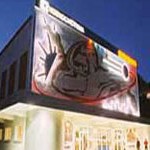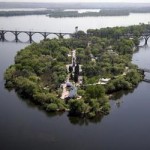 There are many picturesque places In Dnepropetrovsk: the park that bears the name of Lazarus Globa, Holy Trinity Cathedral, the diorama of "Battle for the Dnieper", the monument of Eternal Glory, Historic Museum named after Yavornytsky.
The original entertainment in Dnepropetrovsk – is a cableway to the Monastic Island. There you will see the biggest monument to Taras Shevchenko and the church of St. Nicholas. We recommend you to visit the cinema "Sputnik". There's always a good movie, and no food. This is only a couple of places we suggest to visit, and of course the choice is yours!