You can start the Club Route in Odessa with getting to know the cultural part of the city. To walk on the main street in the center, to explore the city garden, to see the opera house, to come to the seaside boulevard and finally to get to the monument to Ekaterina. It will take half an hour of time. After this it will be offered to drop into one of the most popular establishments in the center, to have a drink there and then to go to the beach "Lanzheron". There is situated one of the best dolphinariums in Ukraine "Nemo". On the territory of the beach there are also cafes, restaurants, recreation areas with swimming pools, hotels. You will be offered to explore the beach area and then to go to one of the restaurants on the roof of the hotel. The restaurant "M1" has beautiful interior, wonderful view of the sea, there always plays quiet music in lounge style. The restaurant "Nemo", in addition to all said above, has several areas with swimming pools and jacuzzi. Anyone can swim and relax at the height of a bird's flight with a stunning view of the sea surface. The prices there are quite reasonable. For example, a cup of coffee or tea costs 25-30 hryvnias, the main dish costs about 100-150 hryvnias.
After that we will go to the "Arcadia". On our way we can drop into the entertainment complex "Residence" and enjoy special relaxation atmosphere there. On the territory of the "Arcadia" there are singing fountains, attractions, a water park, beaches and entertainment establishments. After seeing the sights of the "Arcadia" and after dropping into a couple of establishments, we will go to one of the best night clubs in Ukraine, "Ibitsa" or "Itaka". These clubs impress us with their beauty, relaxing atmosphere, good music and beautiful girls. Have some great rest!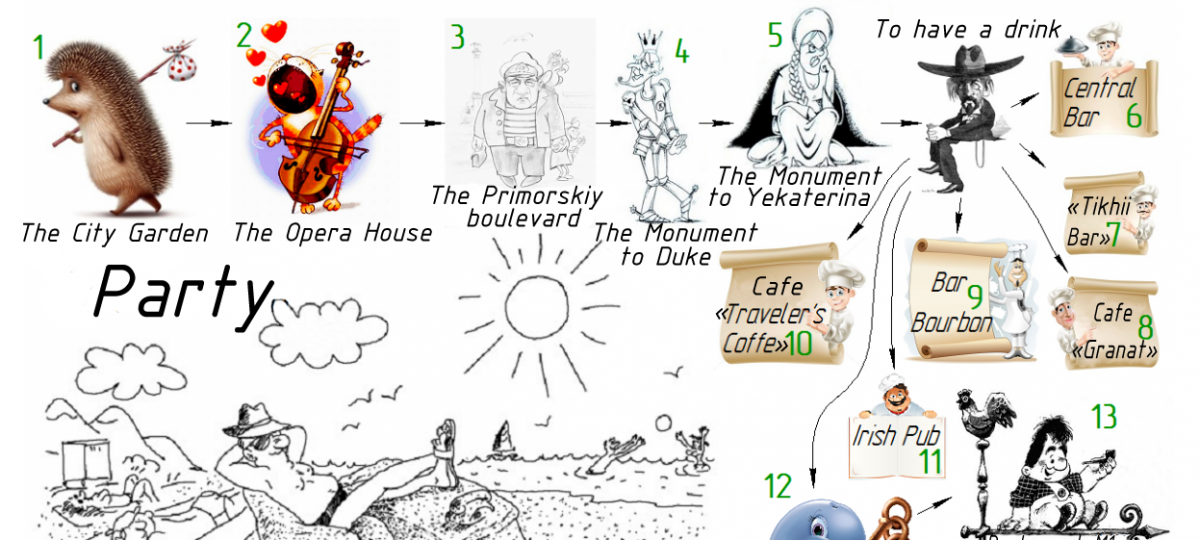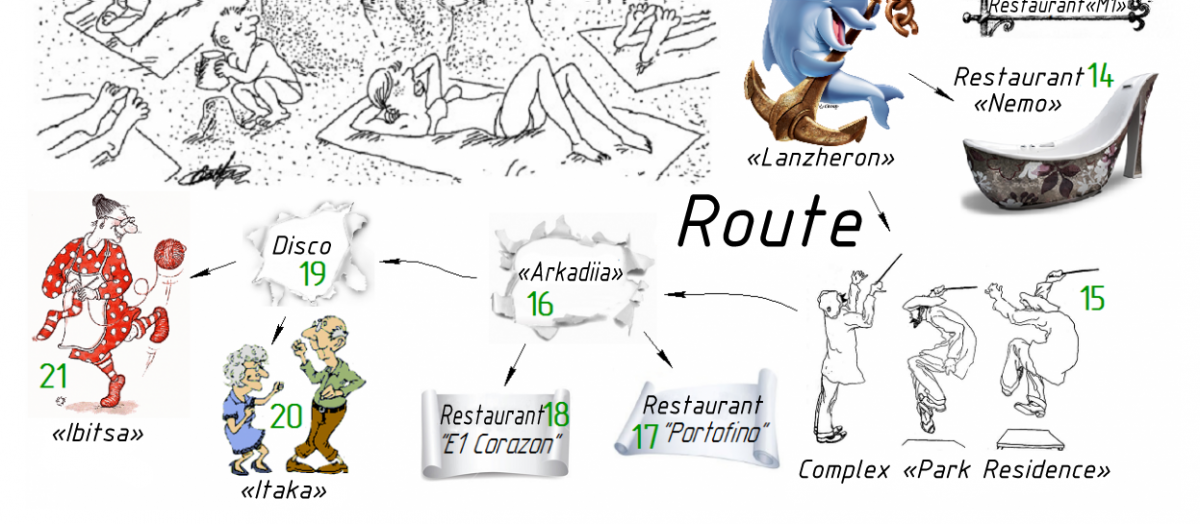 At the Club Route in Odessa you will get acquainted with the cultural part of the city and will plunge into the world of party life. Accompanied by our beautiful guides you will feel like a real gentleman and will get real pleasure communicating and hanging out with them.
The service cost – 100 $/one evening + associated costs.