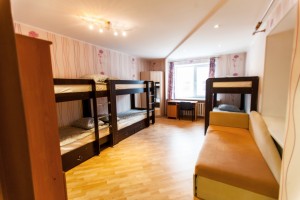 You decided to go on a weekend or holiday in Dnepropetrovsk? There is a problem with accommodation? Cheap hostels in Dnepropetrovsk will be a perfect solution for the budget traveler; you'll get everything you need for 80-100 grivnas per day. Students, who come on New Year's holidays or weekends, most of all, are looking for low-cost accommodation in Dnepropetrovsk. All cheap city hostels have good repair, new furniture, clean and comfortable rooms in which there are several bunk beds, bedside tables for personal items and chairs.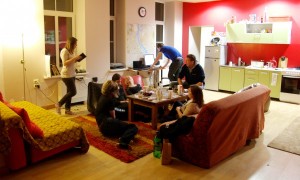 You also have an opportunity to take a shower after arrival and prepare your own meal in the fully equipped kitchen, store your food in the refrigerator. Hostels in Dnepropetrovsk are cheap because the price does not include maintenance and heating of empty rooms. So Hostels in Dnepropetrovsk always have customers.
Fortunately, the price is about the same throughout the city and does not increase in the center. Hostels in the city became cheap accommodation for students who came from other cities and for people who came on business trips. Another good reason to choose hostels in Dnepropetrovsk – you'll stroll around the city and enjoy interesting excursions, and will come here only to stay overnight.
Additional Service in Dnepropetrovsk Hostels:
Free Wi-Fi.
Rest room.
TV.
Washing machine.